Welcome: TCAG
• Private Equity Firm: Corporate Development - Diligent Macro Vision & Precision Micro Execution →
The Consolidated Allied Group's Principal Focus ⌂ is to provide Precision Management, Stewardship & Succession Planning & Preparation to Key internal Portfolio Companies, Accounts and Primary external Clients. Preparational Counsel throughout & across the entire Harmonic Organizational Structure & Cultural Enterprise. Wholly owned subsidiaries directly-indirectly affiliated and operated in established Sectors, Industries and Mid-Market Segments. Corporate Finance, AR/AP Automation, ACH/SEPA Payments, Procurement Purchases, Transfers, Recurring Fixed Expenses, Services/Products Sourcing, E-Invoices and Secured Electronic Payments. Enhanced Visibilty, Clarity, & Mastery of Portfolios' Overall Expenditures & Capital Flows over Time, Space and Geographies.
Diligent & Precise Focus aligned with Macro Research, Applied, Development, Innovation & Execution.
• Value | Quality | Service •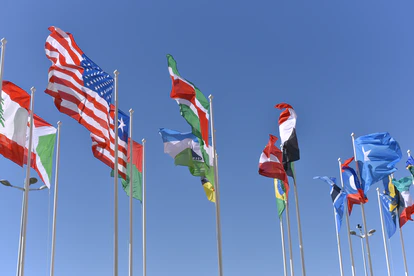 EXPERIENCE
Seeking To Improve our Understanding & Execution of the Potential, Purpose & Productivity of Individuals & Organizations. Growth across and throughout the entire Intrinsic & Extrinsic, Local and Global Sectors & Industries. God's willing, Exponentially Growing, Improving & Serving across Multi-Tiered Time-Series each & every Day, Week, Months, Year(s), Seasons, Cycles and Phases.
15+ Multi-Interdisciplinary Industries: The Rule of Law
Managers' Expertise & Skills Across: Core Industries & Increased Multi-Interdisciplinary Sectors.
5
Global Continental Geographies
97%
∞ Performance Based Inspiration, Aspiration, Aim & Productivity ∞
Growing
Companies' residual Accounts, Macro-Micro Solutions & Cases Provided & Reintegrated. Organic Systems Method℠: Faith, Confidence, Humility, Success, Trials, Triumphs, Significance, Charity, Philanthropy.
Contact Us
Please complete this form to get in touch
Thank you for contacting us
The Consolidated Allied Group
• TCAG →
Principal Focuses:
3801 PGA BLVD
3801 PGA BLVD, PALM BEACH GARDENS, FL 33410, USA
Nationwide || Canada
North Eastern - Mid-Atlantic - Southern - Midwestern - Central
FL | GA | TX | AZ | AL | SC | NC | VA | WV | MD | DE | NJ | PA | CT | RI | NH | VT | ME | MA | NY | OH | IN
ON | BC | AB